Sydney is so big and so important. The state government is based in Sydney, the big decisions are made there. And from this perspective it is very easy to see architecture as a big city profession. Yet there is a lot more to New South Wales that is Not Sydney.
There has always been the romantic attitude to innovation and invention that we see evident in rural architecture, from the significant woolshed structures to the ubiquitous Southern Cross windmill, and that has produced raw and honest architecture that continues to inspire many of our best architects. But beyond this romanticism is the understanding that developing a high quality built environment – design, place making and urban design – is just as relevant for country and regional areas of NSW, as it is for Sydney.
Regional architecture has to work with region specific issues, such as limitations of materials, resources and greater extremes in climate. There is also the bigger picture issue of the perception of architecture and the profession, with big city firms favoured for large-scale and prestigious work, while the smaller regional practices share what is left.
However, partnering in true collaboration between a larger city based firm and a smaller regional based firm should always be an option and has many benefits, including strengthening regional firms through giving them the experience on larger commissions that they need to win future work.
This issue of Architecture Bulletin is dedicated to regional NSW architecture and architects so that we can delve into some of the stories that are not happening in Sydney.
Sarah Aldridge tackles the challenges for regional practices to find work locally and considers the Institute's role in supporting members. We take a look at a new pilot program bringing architects to remote regional architecture and Callantha Brigham speaks with two architects who have made the sea change – moving their practices from Sydney to the regions. We review more than five decades of the Blacket Prize and reveal a distinct lack of regionally based firms in the line-up.
Following on from the recent announcements for Newcastle's heavy rail corridor, Glen Spicer presents a fifth opportunity for redevelopment. Cathy Kubany and Dillon Kombumerri report on the Government Architect's Office's efforts to use architecture as a part of closing the gap in Aboriginal communities, and three city-based practices tell their stories of working on projects outside of Sydney.
Continuing the consideration of the role architecture in regional communities, Mark Fenwick looks at the redevelopment of regional NSW town halls and our Chapter President Shaun Carter speaks with Peter Stutchbury about his wool shed endeavours.
We hope you enjoy this issue of Architecture Bulletin!
Andrew Nimmo
Chair of the Editorial Committee
Hannah McKissock-Davis
Editor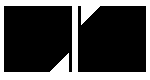 Contributors:
Sarah Aldridge is a founding director of Byron Bay practice SPACEstudio. She is Chair of the Australian Institute of Architects NSW Country Division and adjunct Professor at Bond University.
Paul Berkemeier established his own practice in 1988. He has served on the Institute's Chapter and National Councils and was National President in 2103/14. He is chair of the Venice Biennale Committee for 2016.
Callantha Brigham is an architect working in the Urban Design Team at Parramatta City Council, chair of the Gender Equity Taskforce and NSW Chapter Councillor.
Glen Spicer is the director of EJE Architecture in Newcastle and the Gold Coast. He is the previous Chair of the Newcastle Division of the Institute and a member of Newcastle City Council's Urban Design Consultative Group.
Professor Philip Cox AO is the founding partner of the multi award-winning practice, Cox Architects & Planners. He is a Professor of Architecture at the University of NSW.
Philip Drew was a trainee in the Government Architect's Office while Leif Kristensen was there and wrote three books on the Sydney Opera House, including a biography of Utzon. He has published accounts of two other Pritzker Prize recipients along with individual studies of Australian architectural culture.
Mark Fenwick has 35 years of experience as an architect. He recently launched Placemark Consultants in Newcastle which specialises in heritage and cultural consultancy relating to architecture.
Penny Fuller is a founding partner of Sydney based design studio Silvester Fuller and Honorary Associate at University of Technology, Sydney in the Faculty of Design, Architecture and Building.
Dillon Kombumerri is the Principle Architect for Indigenous Design in the NSW Government Architect's Office.
Cathy Kubany is a registered architect at the NSW Government Architects Office with over 30 years' project based experience.
Emma Lee has worked for TKD Architects since 2005, becoming an Associate with the practice in 2008 and Senior Associate in 2012. In 2015 Emma was nominated and accepted by the ARB as an APE Examiner.
Lisa Moore launched her own freelance design consultancy in 1991. She also manages the David Moore photographic archive and curates the occasional exhibition.
Andrew Nimmo is a director at lahznimmo architects and an adjunct professor for the Faculty of Architecture Design and Planning at the University of Sydney. He is the Chair of the NSW Chapter Editorial Committee.
Jad Silvester is a founding partner of Sydney based design studio Silvester Fuller and co-director of digital design and fabrication studio Laminar.