Anderson's proposal is for a: "design advisory and research program that aims to promote the value of architecture and architect related services in the Western Country/Outback regions of NSW that currently don't benefit from permanent architectural representation."1
It is intended as a pilot program designed to test the demand for architectural services and to market what it is that architects do. It includes a free design advisory service to provide initial advice on options, feasibility, construction, sustainability and authority regulations. The proposal is for two architects from different practices to head up the initial pilot.
For the initial program an architectural road trip is planned starting in Mudgee, where Anderson practices, moving through Coonabarabran, Coonamble, Walgett and ending in Bourke.
Moving forward, Anderson sees the program developing into a permanent initiative enabling architects to service a large number of regional centres where the initial advice might be pro-bono, with travel and expenses funded through other avenues, including strategic alliances with local councils and community groups.
The proposal is also to collect data and research that could assist the Country Division in understanding how to provide an on-going architectural service when there are no permanent local registered architects.
While free design advice and data collection is the proposal, the aim is very practical – to pick up clients and projects, and to market the services of the architects.
Anderson painted a picture for me of a regular architectural road trip where the architect touches base with a number of on-going clients and their project needs. Each project in itself would not be sustainable for the architect to service, however when grouped together as part of a series of rolling consultations, the aim is to ultimately make them viable.
The proposal is idealistic but also very practical, and potentially provides an avenue for architectural service that is currently overlooked.
Andrew Nimmo
Director, lahznimmo architects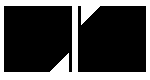 FOOTNOTES
Cameron Anderson, Architects OUTback, NSW Country Division AIA – 2015 Special Projects