Since the appointment of Francis Greenway as acting Civil Architect and Assistant to the Engineer, in March 1816, there has always been a government-appointed architect in NSW, acting under a range of titles – Civil Architect, Colonial Architect and Government Architect. This range of titles does not reflect an essentially unchanging role over the last 200 years: the design, management and providing direction to the government in terms of architecture, building, infrastructure and planning.
And other than the first few Government Architects, there has always been a team of support staff, across a wide range of building environment disciplines, all of whom have facilitated the vision of their leader, and were often as skilled. Staff numbers have varied over the years, fluctuating with demand, world events and political ideology. Similarly, the works of the office have varied over the last 200 years, in response to similar conditions.
A major change in the focus of the 23rd Government Architect was announced in mid-2015 and implemented in 2016. This change involved the closure of the existing Government Architect's Office of 120 staff (within NSW Public Works, within the Department of Finance, Services & Innovation) and the cessation of the design and management of buildings and places. A much smaller Office of the Government Architect (within the Department of Planning) has been created, focusing on the design quality of the built environment and the public domain, by providing key strategic and independent advice for the future of our state.
Matthew Devine is an architect and heritage specialist at the NSW Government Architect's Office. He was also co-curator of the Imagine a City exhibition at the State Library of NSW.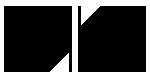 Old and new Macquarie Lighthouses, Sydney (Francis Greenway, 1818 and James Barnet, 1883). Photo: Mitchell Library, State Library of New South Wales
The Garden Palace, Sydney (James Barnet, 1880)
Redfern Courthouse (Walter Liberty Vernon, 1898). Photo: Michael Nicholson
Balmain Hospital, Sydney (GA Cobden Parkes, 1944. Photo: AV Services, RPA Hospital
Sydney Opera House (Jørn Utzon and Hall, Todd & Littlemore in conjunction with GA Ted Farmer, 1973). Photo: OZinOH
Bankstown Courthouse (project architect William Phelps, 2006)